Who We Are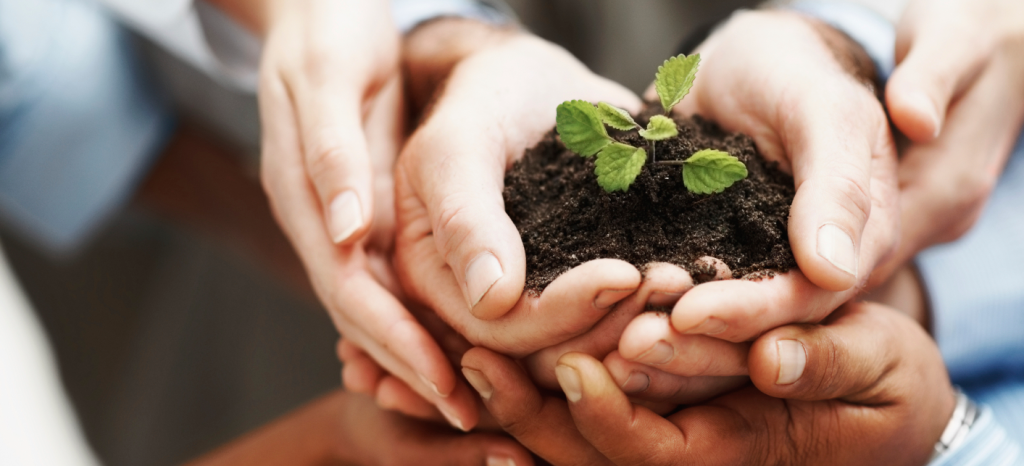 ACHIEVE is a Community Rehabilitation Program (CRP) who continues to serve Individuals seeking employment training and career opportunities.
Our Agency is a 501(c)3 nonprofit organization that has been in existence for over 50 years, predominantly focusing on services in Rural AZ.
We currently offer a vast range of services in the following areas: Yuma – Corporate Head Quarters, San Luis, Somerton, Wellton, Gadsden, Parker, Quartzsite, Kingman, Lake Havasu City, Bullhead City, Casa Grande, and Maricopa.
---
Who We Serve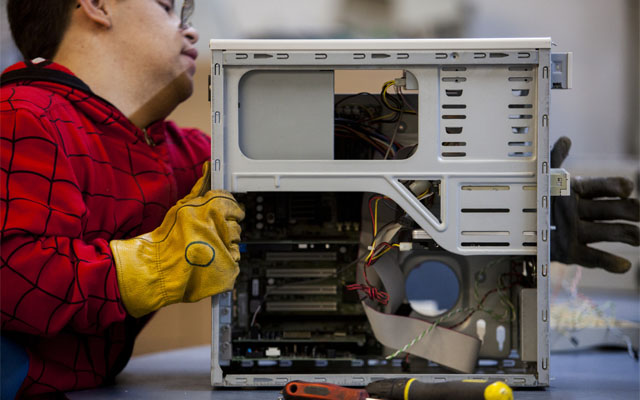 Any individual with a developmental disability (DD) cognitive, autism, cerebral palsy, and any Wounded Warrior who is enrolled with services through the Department of Economic Security (DES) / Division of Developmental Disabilities (DDD) or Department of Economic Security (DES)/Rehabilitation Services Administration (RSA).
ACHIEVE offers housing opportunities for individuals who require supported living and are diagnosed with a serious mental illness (SMI).
For over five decades we have proudly served individuals who require these supports.
---
Our Mission
To empower the individuals we serve to live their lives to their greatest potential.
Our Vision
Creating and expanding opportunities, leading people with purpose.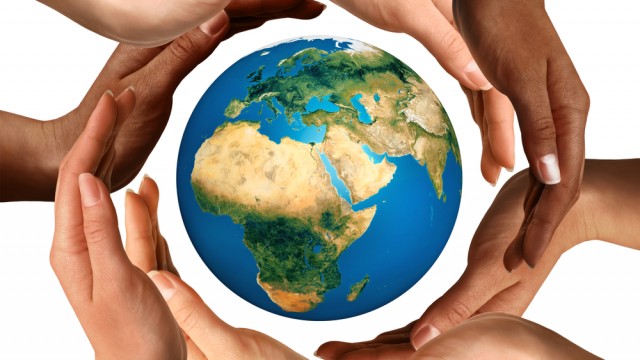 ---
Our Values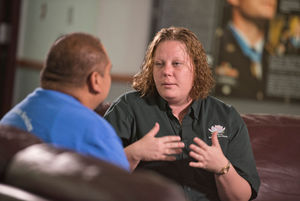 Respect: Our person-centered philosophy honors the unique abilities and contributions of our clients.
Dignity: We honor the uniqueness of the individual and promote their worthiness as contributing members of their community.
Integrity: We maintain the highest ethical principles and standards in the delivery of services to our clients.
Innovation: We embrace change by developing creative solutions in the delivery of state-of-the-art programs.
Excellence: We are committed to the delivery of exceptional quality services.
Communication: We believe in providing prompt, clear, concise and consistent information to our stakeholders.
Optimism: We create an environment where individuals are inspired to grow to their greatest potential.
Commitment: We are dedicated to the mission, vision, and values of the agency.
---
Our Value Statement
We treat all people with dignity and respect in a safe and secure environment. Clients are encouraged to aspire to their greatest potential by dedicated and committed staff that has compassion for their well-being. We value and respect the contributions and participation of our diverse community and stakeholders. We embrace optimism.
We exercise exemplary governance and ensure appropriate stewardship of resources in maintaining oversight of the agency's activities. We are open and honest in our communication, and committed to living our values. We ensure consistency of actions in maintaining cohesive policies, processes and decision making with a steadfast commitment to the overall good for all concerned. Our thoughts, words and actions are clearly aligned with established ethical principles that radiate integrity and excellence.
We seek continuous process improvement, cultivating creativity, embracing change, and seizing opportunities. We encourage an environment of creative decision-making that honors the diversity that individuals contribute to the systems, structure, and culture of the agency. We are constantly looking for new innovative ways to serve.
We uphold the highest standards in all we do. We develop and deliver unique programs that provide exceptional quality service. We actively participate as a collaborative partner with the community. We are socially responsible to our stakeholders, working together to achieve the best results for all concerned.
We are focused on our mission, vision, and values.
---
Our Goals
All Agency Growth potentials will be explored resulting in increased employment for those that we serve and increased net income. Insure that the quality of services being performed meets or exceeds the industry standards for Business Excellence.
Insure appropriate stewardships of resources, promote integrity and board governance through Agency Accountability. Improve communications with community stakeholders and within the agency.